Lessons from the untimely demise of Deadspin
Remembering some guys
This is an adapted version of a memo I wrote previously.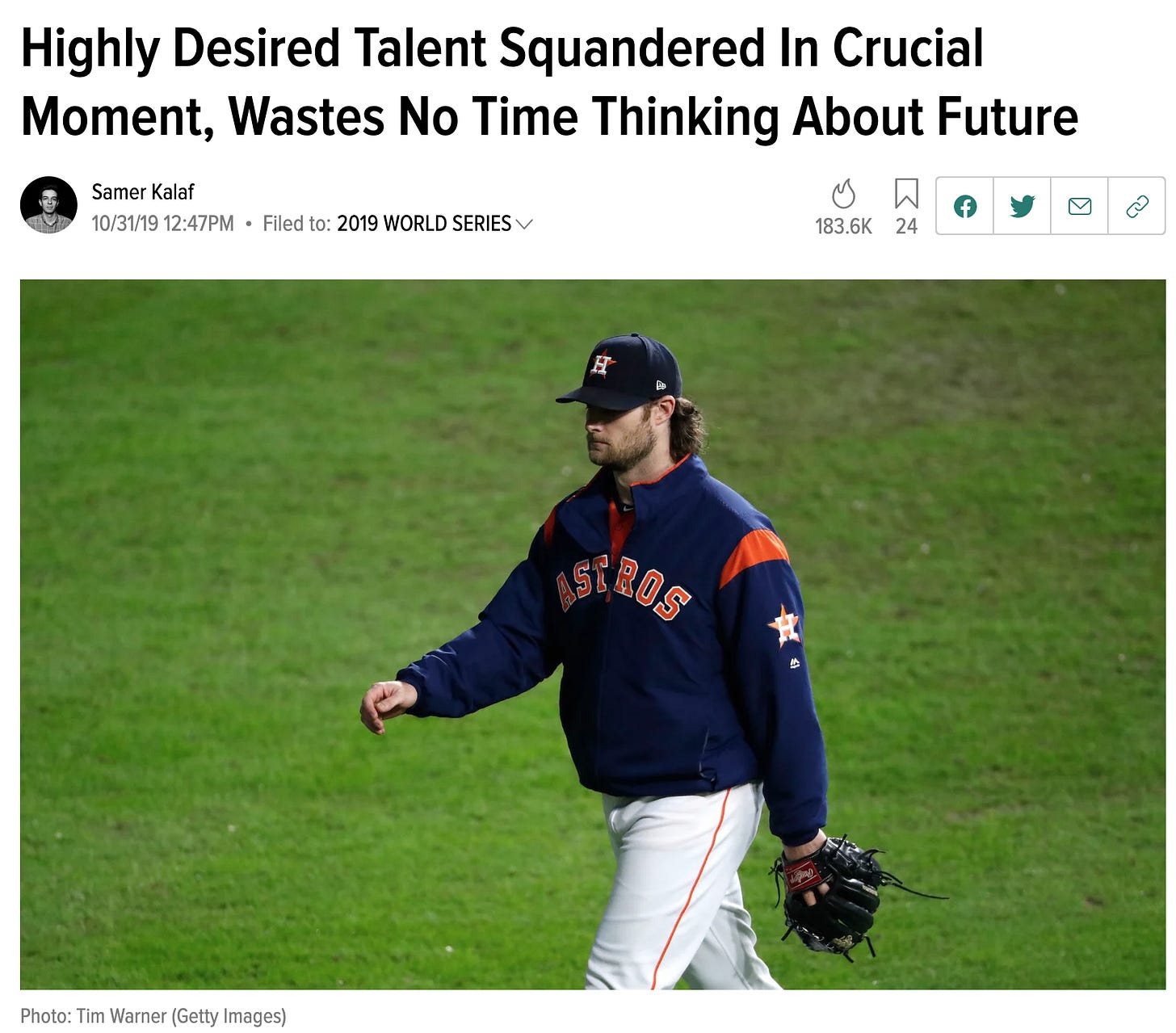 Deadspin was a "sports blog" that was part of the Gawker family. The sites have been very popular and simultaneously very controversial, in large part due to their posts which spoke truth to power. (A less generous take would be that they were unruly rabble rousers who stuck their noses where they didn't belong). There is a saga that involves Peter Thiel which is easy to find more details on, and which I don't really want to comment on; suffice to say, the media org has been bought and sold multiple times over the last few years and is currently owned by a private equity firm, probably looking to squeeze some scraps of advertising revenue from the firm while they still can.
Over the last 3 days, the vast majority of the Deadspin staff has quit in solidarity with their deputy editor, who was fired for "not sticking to sports." With the exception of Fox News and Barstool Sports, the public opinion online has been very much in favor of the writers.
There are a few business points that I observe from the exodus:
The lessons that I'd take away:
High quality and differentiated content is valuable. Deadspin had a unique tone that garnered fans and haters, but on the internet, as long as you have fans, you can survive.

People care about writers. I wouldn't be surprised if some of the best writers end up doing a Substack newsletter with their writing - they have brand names and strong followings, along with (again,) high quality differentiated content. Others will write for The Athletic, which has become known for hiring high quality writers at a strong wage and charging a big subscription free for their content. The "stick to sports" retort in particular reminds me that subscriptions are just as much ways to recognize a particular writer (that human essence of their being) rather than just any specific article which they write. I wrote about that human element of subscriptions elsewhere.

More traditional (can't believe I'm calling a blog traditional) media properties are going to disintegrate and more excellent writers with followings are going to become free agents. Deadspin this week, Sports Illustrated a month ago, etc etc. In chaos there is opportunity, right?